4 Reasons You Should Use Kensington WP Themes
4 Reasons You Should Use Kensington WP Themes – When you see website like airbnb where people can rent a room or a single property and book it via online, you might want to replicate it. Maybe not as multi listing with many users, but multi listing with one single user. It is very doable. If you want to do it with wordpress, the Kensington theme should come to your mind.
So what is the Kensington theme and what can this theme do?
Kensington is a real estate and property management wordpress theme. These are 4 resons why you should use kensington wp theme.
1. Booking Module
Kensington has a booking module that can make a book for rent house or hotel. Kensington theme has been designed to be easy to use. As an admin, you will not meet any hassle on setting up the prerequasities. For the visitor, it will be simplified also to make a booking. Just with a 3 step and visitor can make their booking.
This booking module comes with 3 sub-features;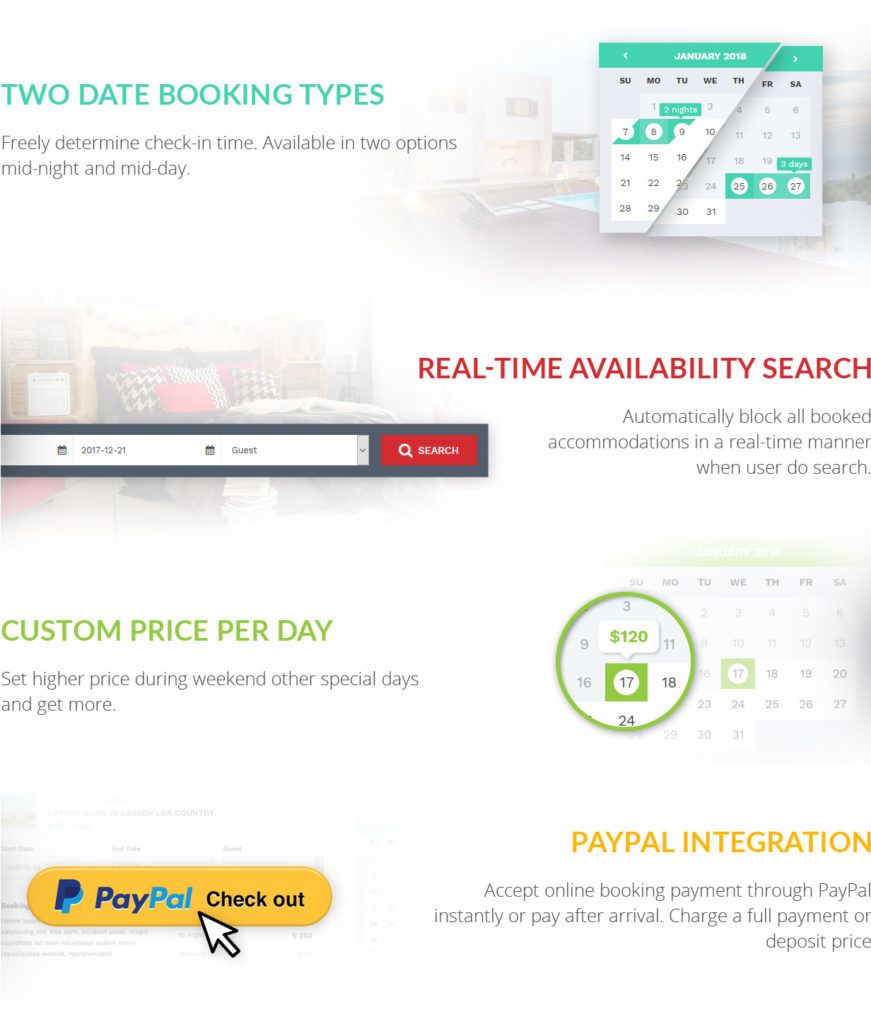 a. Two date booking types
By using this feature you can freely determine check-in time. In booking terms, we have 2 popular booking types, those are mid-night and mid-day. Amazingly Kensington has this 2 booking types.
b. Real time availabilty search
Thanks to real time availabilty search that will enable you to automatically block all booked accomodations in a real time manner when user do searching.
c. Custom price per day
Set higher price during holiday or weekend? No problem. Kensington has custom price per day feature that will help you to set higher price on special days. Set higher price and get more money.
2. Compare Property
Property Listing Comparation can help you decide between many properties in a simple and easy way. They can see price, photos, and other detail side by side. It will build good experience for your visitor when they visit your online booking website. your vistor will feel comfort and in effect will boost in sales.
3. Page Builder
Not any other page builder out there, Kensington page builder is designed specifically for real estate purpose. So you will not meet many page elements that useless. The page elements in kensington page builder are the elements that real estate website needed. Surely, it will speed up when you are building your online booking website.
4. Laser Targeted Features
Kensington has many features. Many of them are coded specifically for real estate website purpose. It has real-time availability search, custom price per day, paypal integration, customizable property search, Google Maps integration, Ready to use page builder, compare properties and many more. All of the online booking features needed has been provided by Kensington.