How to Choose The Best Real Estate WP Theme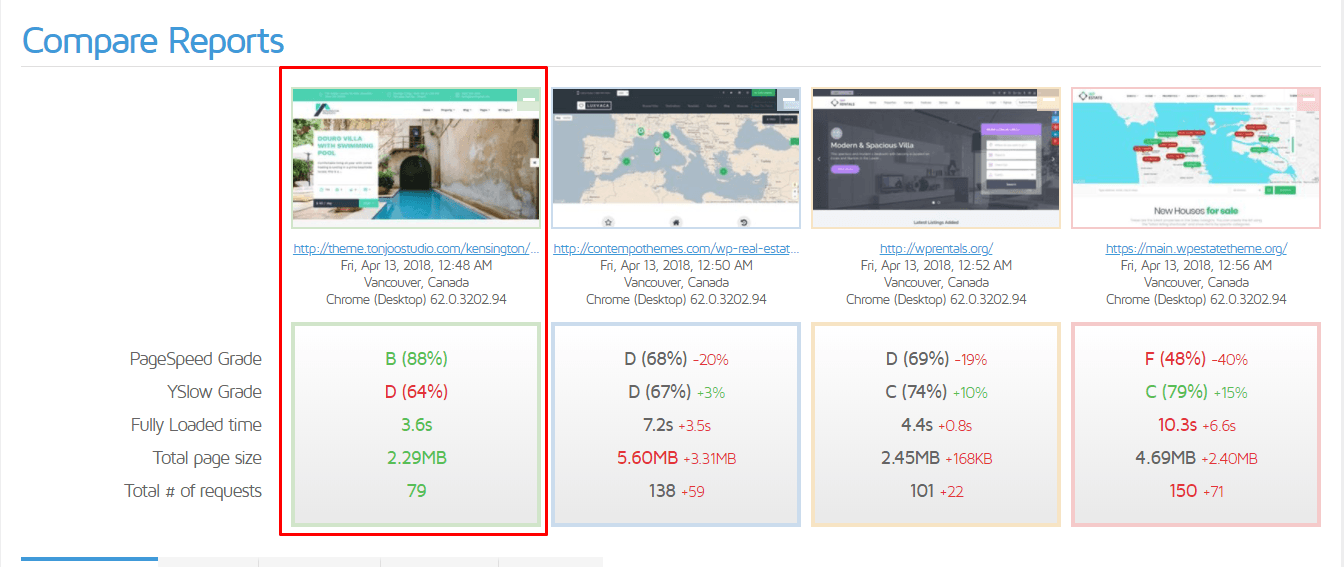 How to Choose The Best Real Estate WP Theme – In WordPress, the website's look (design) and interface rely on the theme you choose. That's why choosing a theme might be a crucial part, especially for real estate website. Real estate website needs some exceptional features like listing, search ability, and maps integration. You have to make sure all of these features has to be in a great design and interface. Having a great design and interface is a first step to achieve the end goal why you build the website: to sell or rent property. In this post, I'll cover some basics that every great real estate website must have.
1. Try to Check The Speed ​​and Performance of Your Website After Installing The Theme.
I will not talk too much here, but let the fact tell the truth. I have tested the Kensington versus best seller real estate wordpress themes on themeforest, and here is the result.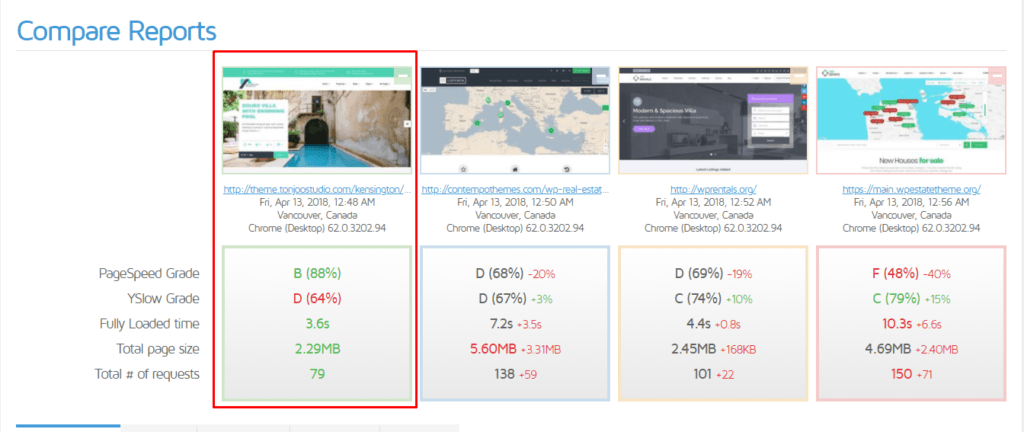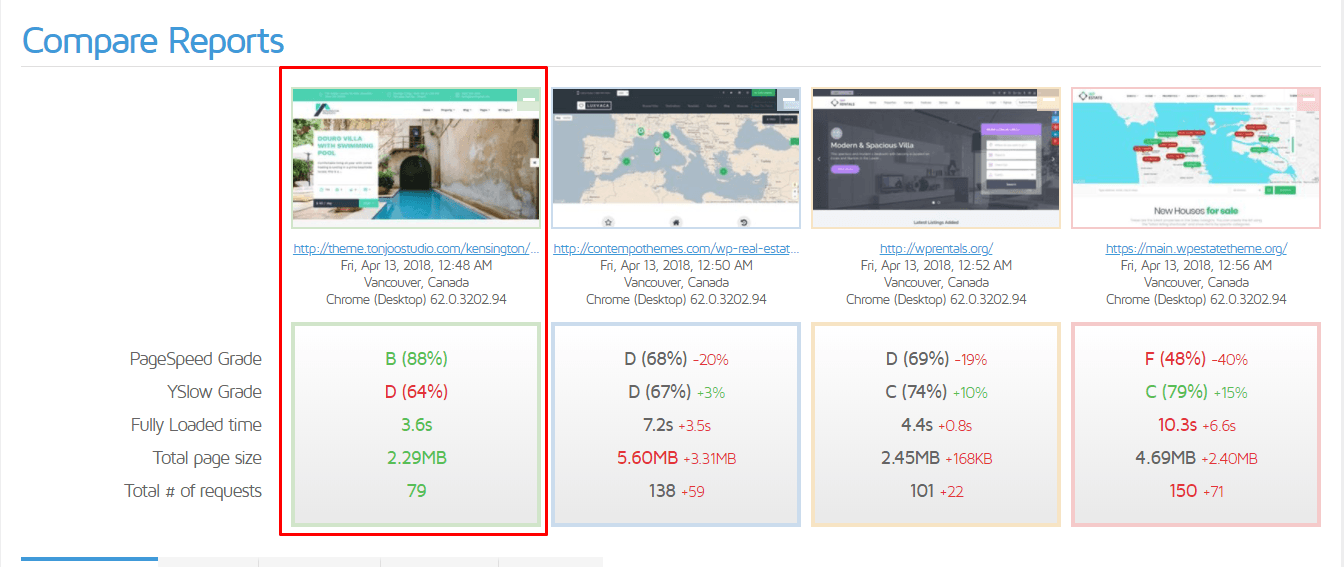 If you think that I modified the screenshoot with some image processor, you can try it by your self.
2. Find a WordPress Responsive Theme That Can be Acessed on Mobile Devices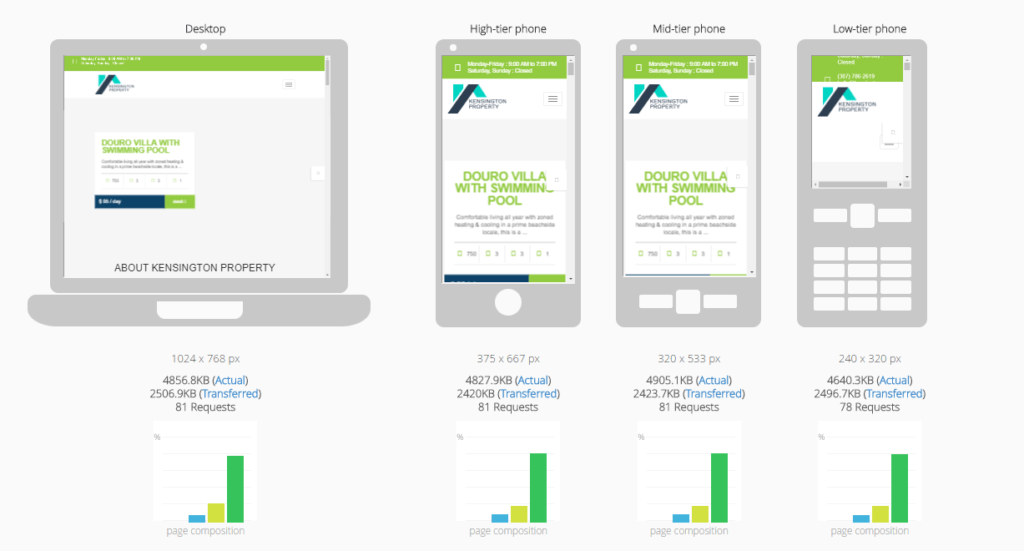 Moreover, I can guarantee, since 2017, most themes available online are built with mobile responsiveness in mind. So, now the issue is no longer about compatibilty but about how do they look on small screen. Messy or not. In some cases the design of website looks great on the desktop but messed up in mobile devices, as well as its interface. Arranging the interface in small screen like mobile devices is just a different challenge for website designer. They have to think about user experience when website is accessed with mobile devices. Kensington has great user experience both on desktop and mobile device. Users can search in mobile device as smooth as in desktop. Booking property is easy both on desktop version and mobile versions.
3. Do Not Use Unused Features
Many premium wordpress themes out there offer mega or even giga features. They use it for compelling user to buy their theme. After customers buy it, they don't use it. Many of theme features that they don't use. Those features turn into junk. In addition, it is just make your theme overload your server. Kensington is different. Kensington features just straight forward for real estate website. the most beloved one is dedicated page builder. Kensington has its own page builder that specifically build for real estate website purpose. Meanwhile, other themes use common page builder (even premium) which many elements of theme you will never use it for building real estate theme.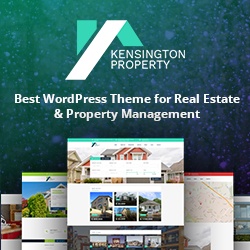 Last Updated on April 20, 2018 by wahyu_tonjoo